Providing outsourced IT support for 20 years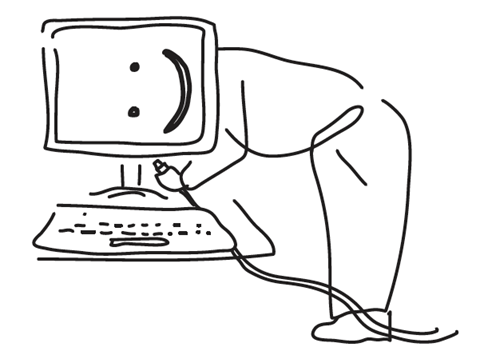 What Kind of support are we offering? 
If your business is based in Hong Kong or Singapore, then we have IT engineers ready to assist you. More than a remote helpdesk, we come onsite to maintain well-designed IT networks that feature high availability, performance and security. Sign up to a regular support package and you too can benefit from support on topics such as WiFi connectivity, Server support, Telecoms infrastructure, virus security measures, VPN set up and support, and much more.
Getting started with an IT provider:
1
Understanding Your Needs



When entering a new managed services agreement with a client, the first step is always to have a conversation to understand the key requirements of the business. For instance, whether email is the main mode of communication, where the employees are located, and what data each person should have access to. We will suggest a set up that works for your needs, rather than fitting your business against technological restrictions. We have 20 years' experience working with SMEs and are constantly learning new features that we recommend to our clients.
2
IT Audit
The second most important step is to assess the IT infrastructure and capability that a business already has. This will take place in the form of an audit document, where a senior engineer will come on site to list out the various hardware and software the business is using and how it has been configured. This stage is critical for identifying gaps in the infrastructure that the business can take quick action to resolve. For instance, perhaps a software has been purchased but not applied correctly and therefore is not fulling it's function. Alternatively, users may be incorrectly storing data on their desktops instead of using the company Sharepoint.
3
Identifying Problems



After the data-gathering stage of the audit comes the findings and recommendations. This is presented to you in a meeting where the key points to address will be called out in order of priority. The audit review contains a graphical diagram of your IT infrastructure currently, juxtaposed against the recommended set up for your business. It will also contain qualitative feedback from your employees on their experience using the current systems. This discussion will form the basis for an action plan that can be mapped out across the coming 12 months.
4
Structuring The Contract



Once the key issues and timetable have been agreed, together we would look at how the contract should be structured. We offer highly flexible contracts that suit diverse business needs, and therefore each contract is bespoke. Considerations that go into building the perfect IT support contract include: seniority of the engineers assigned, schedule of visits or ad hoc response only, onsite visits/remote support/a mixture of both, office hours support or weekends and evenings. In Hong Kong, all our engineers speak fluent English, Cantonese and Mandarin.
5
Billing Arrangements



Billing can either be arranged on a monthly basis or pre-paid up front. Our minimum contract length is 12 months. If the business requirement for IT support is estimated to be only 2-3 hours per month, then a bulk block of 30 hours could be purchased in a single installment, with the hours deducted in hourly increments for works conducted onsite, or 15-minute intervals for remote work. In a pre-paid contract setup, regular reporting lets you know how many hours have been used to ensure they are utilised within the 12 month expiry window.
Frequently Asked Questions