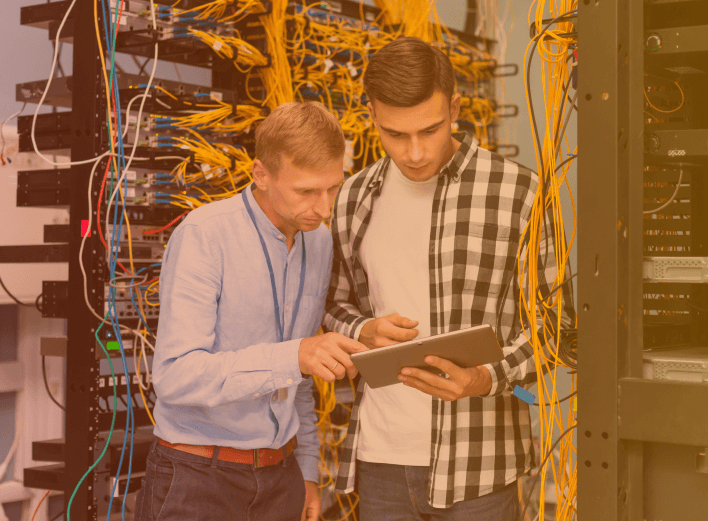 Have your information technology troubleshooting, debugging, networking, and Internet marketing needs managed as affordably as possible by FunctionEight's IT maintenance services in Singapore.
We here at FunctionEight understand how the virtual economy has changed forever, hence we strive to be and remain a dependable IT maintenance company in Singapore for businesses to rely on.
Companies within Singapore and beyond have been compelled to evolve into this whole new digital world where IT is king.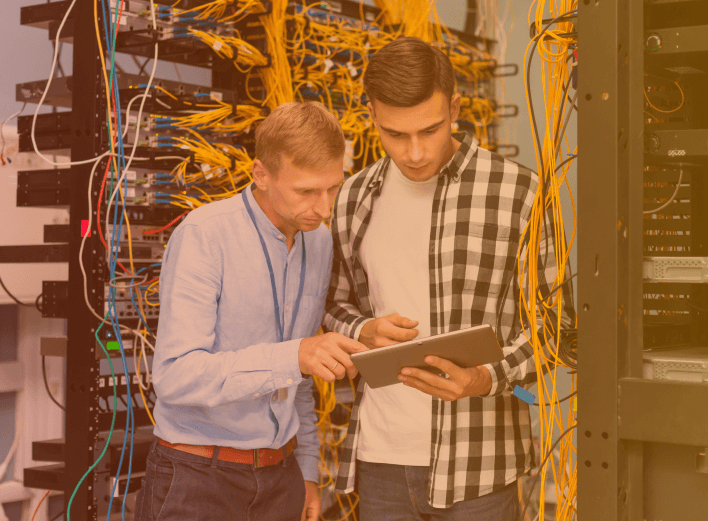 The Benefits of IT Maintenance
It's simply more expensive to have your IT maintenance done in-house, especially if you're a startup that's only taking things one step at a time and have more pressing concerns like continued survival and paying off that huge initial overhead cost.
Maintain Excellence: You absolutely need IT maintenance services in Singapore because otherwise, you'd end up with outdated services, broken links, and an aging network infrastructure that can't take the demands of new tech.
Objective Assessment: Having an IT maintenance company in Singapore like us in FunctionEight also ensures you have an objective third-party assessment of your IT system not colored by any biases or conflicts of interest.
Realistic Expectations: You can't expect a freshly sprouting sapling to have the capabilities of a fully grown tree. In turn, it makes more sense for a Singaporean startup to have more outside info-tech support when push comes to shove.
Ensure Growth: Having your IT needs maintained will ensure smooth operation of your website, immediate troubleshooting of any vulnerabilities, protection against data mining or hacking, and immediate resolution of an ever-changing digital landscape.
Getting IT maintenance services in Singapore straight from a dependable source like us here at FunctionEight should pay dividends for your investment when push comes to shove.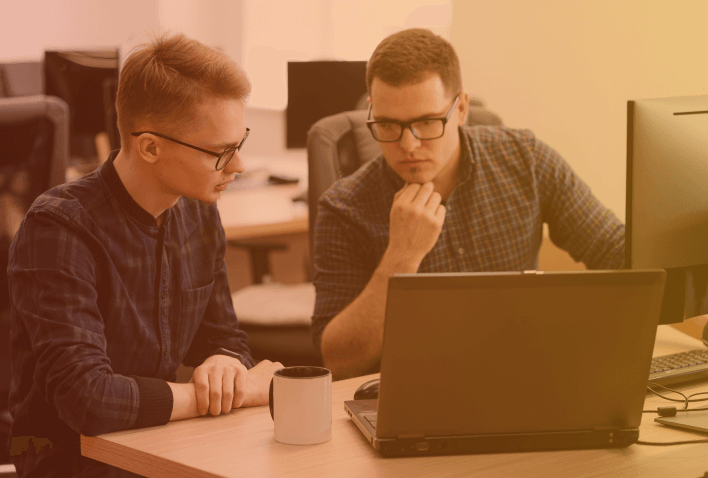 The Advantages of Getting IT Maintenance in Singapore from FunctionEight
Partner with us at FunctionEight in order to enjoy the following advantages when it comes to services from an IT maintenance company in Singapore for all sorts of companies big and small.
Data recovery is a regular part of IT maintenance. You never know what will happen in the future, from hardware failure to you moving offices elsewhere in Singapore. Disaster recovery is even more dependable than data recovery though.
After all, disasters can happen at any moment. Disaster recovery takes more things into account and does everything you'd expect from data recovery (securing backups, cloud storage, and date retrieval from incapacitated hardware) on top of contingency plans.
As part of our IT maintenance services in Singapore package, FunctionEight has many contingency plans included, such as Windows IT restoration software, system restore points, or remote access troubleshooting.
We at FunctionEight will safeguard you from disasters like floods, riots, fires, and earthquakes as well as hardware failure, power outages, and major PC errors that could normally leave a business high and dry in the water, like a sitting duck.
We use only the most cutting-edge of backup, retrieval, and restoration technologies from Singaporean industry leaders and worldwide providers to keep your current workloads and archived data secure.
As your IT maintenance company in Singapore, we'll ensure to protect your data and make it recoverable every time disaster strikes through secure databases or a helpful app! Leave your worries behind when facing upcoming disasters with FunctionEight's disaster recovery!
When choosing the services of FunctionEight, you'll get a team of IT experts who specialize in monitoring your system 24 hours a day and 7 days a week. If any issues or errors were to crop up, they'll fix it ASAP. No questions asked.
They're dedicated in getting your business up and running whenever faced with delays related to troubleshooting, hacking, network vulnerabilities, phishing scams, DDoS attacks, and corporate espionage via social engineering.
Avail of FunctionEight outsourced managed IT and IT maintenance services because the simplest way to deal with any potential networking and data distribution problems is to depend on us to make sure your business is perpetually online yet defended against hack attacks 24/7.
Don't hesitate to call the FunctionEight service desk if you have any questions for our team of experts. Our IT tech support is available to answer your questions any time from dusk till dawn.
Learn what it's like to have a personal IT tech support hotline awaiting your every beck and call care of us here at FunctionEight.
Every modern company worth its salt should have a robustly dependable IT infrastructure installed to keep up with today's Internet-connected world. It serves as your company's lifeblood, even.
The best and surest way to optimize your company cost-efficiency while maximizing your resources is with a system custom-fit or tailor-made to work for your specific company.
We at FunctionEight can optimize and monitor your customized system network with our IT maintenance services in Singapore whether your business uses an on-site network, a regional data center, or the latest in virtual cloud tech.
Our outsourced team of experts will assist you in building the foundation your company needs to create a digitally advanced and streamlined business that won't get left behind by the forward march of technology.
Our IT maintenance services in Singapore naturally cover data security as well. Quality security is a necessity if your company network regularly distributes top secret data. No leaks must be allowed and everything must be encrypted.
We provide fully managed security services developed specifically to safeguard your system infrastructure and data distribution at any given network from 24-hour threats like decryption software, bored hackers, system vulnerabilities, and more.
As an IT maintenance company in Singapore, we have a team of IT pros trained with the technical skills and know-how to offer your company end-to-end security solutions. This includes monitoring services, data protection, and consultation services.
This security, patch update, and encryption maintenance cover things like your company email, networks, endpoints, entire IT system infrastructure, and any other customized or existing management systems you might use.
We at FunctionEight specifically offer enterprise-level security protocols as part of our Singaporean IT maintenance service package without the extra cost of an on-site IT department.
When tapping into cloud storage, virtual networking, or any online SaaS/PaaS/IaaS solutions, you get to have instantaneous access to next-level security features while at the same time reducing costs and boosting company efficiency.
What's not to love about cloud computing technology? However, you should also use cloud services along with IT maintenance outsourcing from us at FUNCTIONEIGHT so that you won't waste your resources by doing everything by yourself with the cloud.
Though cloud services encourage startups to do things in a DIY fashion, you can also use such online-based remote services to outsource your information technology solutions to other companies like us at FunctionEight.
This way, you won't have to allocate or break your budget on various IT-related details. Let us instead monitor and support your IT and debugging needs 24/7 with our team of IT pros. This safeguards your networks and websites from cyber-attacks like DDoS as well as reduces instances of leaks and corporate espionage.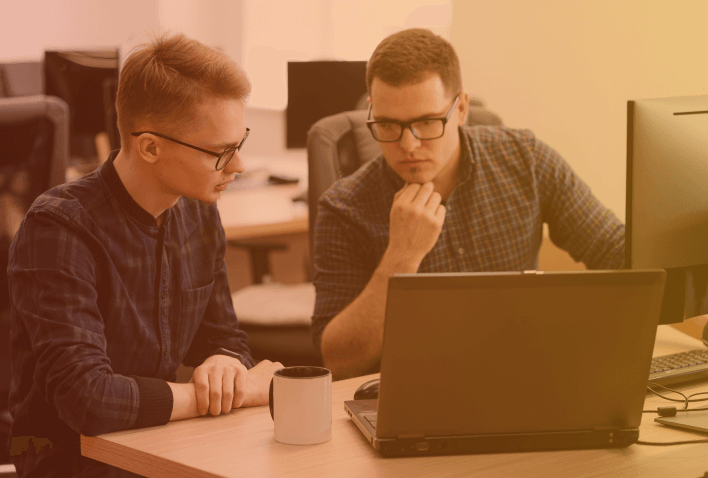 Why choose FunctionEight's IT 
Maintenance Services?
It's becoming increasingly common to adapt outsourcing and remote tech
to cover the needs of a burgeoning company or a company wishing
to expand more cost-effectively with fewer resources.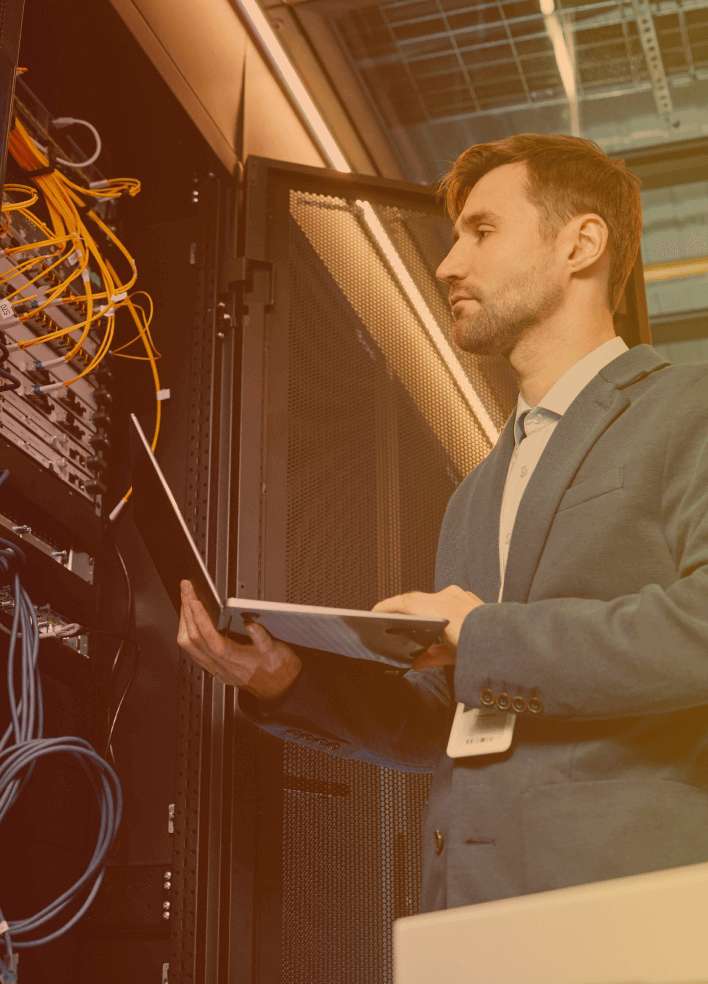 Par for the Course

As technology improves, it becomes more and more par for the course to go the IT maintenance services in Singapore route in order to better deal with the increased complexity of IT networks and infrastructure.

Let FunctionEight Play Technological Catch-Up for You
No longer will organizations and businesses have to play catch-up with the demands of technological advances when they can leave such details to the likes of us here at FunctionEight!

Get Your Company Up and Running ASAP 
We at FunctionEight will get your company up and running normally as fast as possible when disaster strikes through commonsensical practices like saving your files in triplicate backups in the cloud and on local servers as well as a separate partition.

Multi-Level Protection
We use multi-level protection to keep your new batches of data secure in multiple local or virtual backups or via cloud storage while also archiving old important data you might need in for historical references unless you wish the data deleted instead.

Leave IT to FunctionEight
With the managed IT services of us here at FunctionEight—one of the most experienced IT maintenance companies in Singapore—you can free up valuable resources in your business while we handle the rest in terms of information technology.

Wide Coverage of Services
FunctionEight has a wide range of IT management and maintenance services in its arsenal, such as system development, infrastructure maintenance, error debugging and short-notice troubleshooting, comprehensive security measure implementation, data management, cloud storage, and IT logistics.

By outsourcing your IT maintenance to the experienced squads of FunctionEight, you can end up with the most advanced support possible without the trial-and-error headaches of expensive training and/or hiring your own IT department from scratch.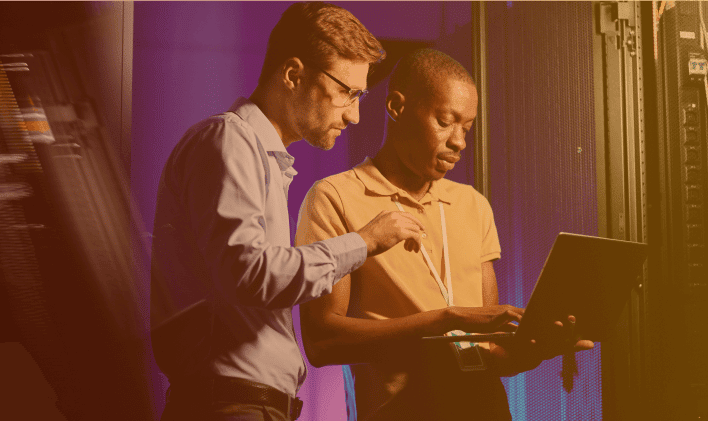 FunctionEight Provides Top-Tier IT Support 24/7
We're an IT maintenance company in Singapore that's aware of all the logistics and complexities of a healthy IT ecosystem and how to keep it nice and scalable as your own company grows and grows year by year. We'll take care of the details of your software development and updates.
We'll also do troubleshooting, customizations, debugging, system development, and data protection training when all is said and done as the experts when it comes to outsourced Singaporean IT maintenance.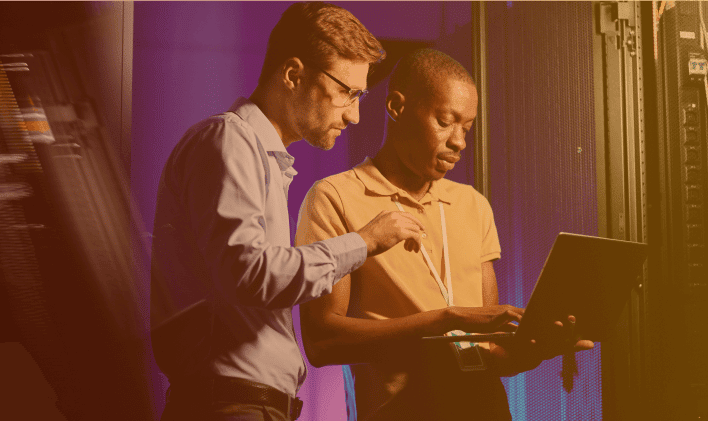 Work With The Best IT Maintenance Company in Singapore
Contact us today and let's begin planning for your business's successful IT Maintenance in Singapore.