Technology has affected how everyone lives, works, and plays. We're in the Information Age—the tech-savvy era. With these new sets of technological benefits come issues unique to them too.
If you wish to know more about how to teach and train your employees as a Singaporean company in terms of cyber security awareness, then keep on reading!
An Ounce of Prevention is Better Than a Pound of Cure
Indeed, it's better to avoid getting infected by AIDS or developing some sort of cancer in order to use various treatments and therapies to a challenging circumstance compared to simply avoiding such an outcome in the first place.
Avoiding phishing, scams, hacking, and so forth is particularly as preventable as obesity by simply knowing the "tells", signs, and the clues that could lead to malware infection, firewall breaches, and online trickery to get your sensitive data.
We at FunctionEight will ensure that your IT team (or our managed IT service) can get engaged with your staff in mitigating threats or investigating unusual happenings by training all your employees to become tech-savvy about cyber security.
How FunctionEight Helps Build Your Human Firewall
We at FunctionEight offer a mixed bag of IT cyber security consultancy, interactive cyber security education, examples of data breaches, technical literacy tests, training modules, phishing simulations with A.I., online examinations, and on-site in-person consultation.
You'll also get to see easy-to-understand texts, infographics, and videos showing the risks and rewards of practicing cyber security safety. This should help minimize phishing victimization and let you know what to do to prevent malware infection or a Distributed Denial of Service Attack.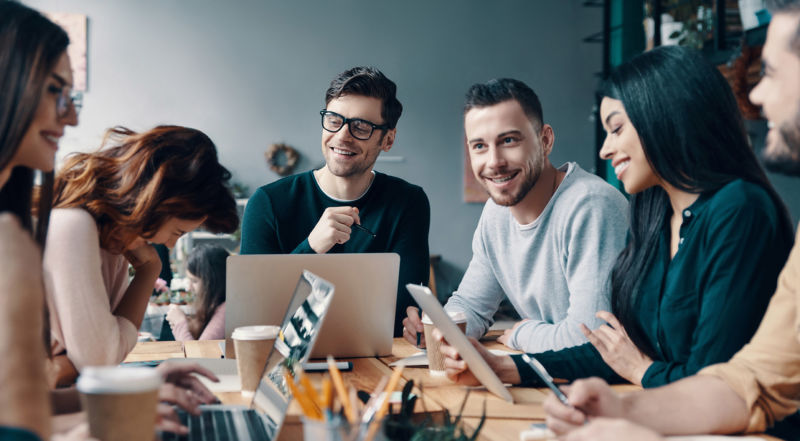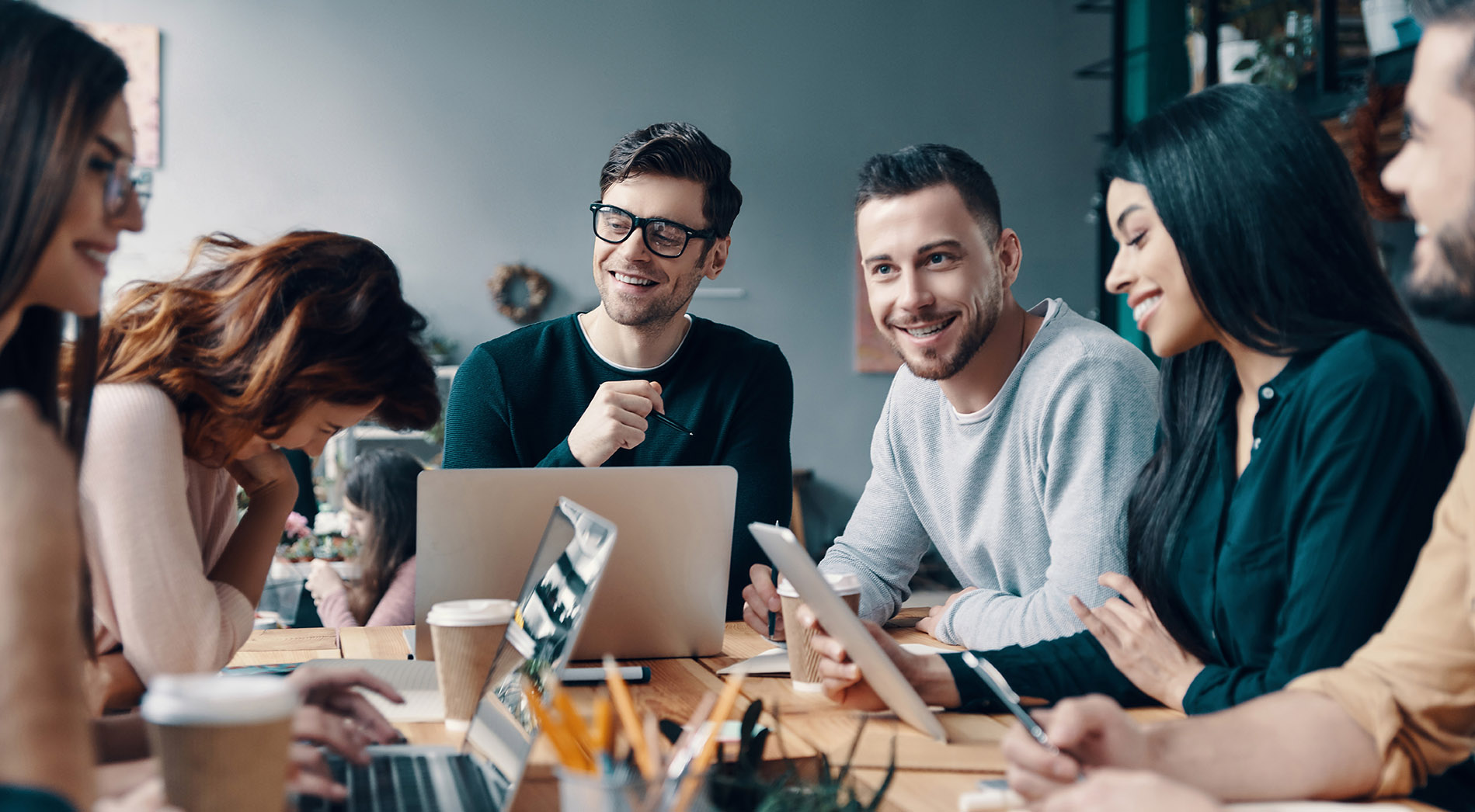 Empower Your Employees with Tech Knowledge
Empower your employees young and old to recognize common cons, tricks, scams, and cyber threats from DDoS to adware. This will benefit your company's tech security and network integrity when push comes to shove.
This is how we'll turn your employees themselves into a more effective and adaptive human firewall than the ones Windows, Norton, or McAfee sell: By offering some of the best Cyber Security Awareness Training for employees in Singapore available.
What FunctionEight Brings to the Table in Terms of Cyber Security Awareness
We here at FunctionEight provide new hire training and regularly scheduled refresher courses for security awareness. We offer packages that help outsource training on-site and remotely in order to instill a data security culture for your firm.
Employee training includes, but isn't limited to, the following services.
Responsibility for Company Data: We will continually drill the critical nature of data security and outline the responsibility of every employee to protect their company data's integrity and confidentiality. Ignorance and negligence are what leads many to compromise sensitive data, trade secrets, and company information. Your employees will be taught about their regulatory and legal obligations to protect and respect info privacy.
Protecting Computer Resources: We will also train your employees in Singapore and Hong Kong to safeguard their physical computers—like workstations and laptops—from theft by keeping them in secure places or locking them up inside lockers. Knowledge in how the cloud works can also help save critical info by automatic backup. You should also have redundant backup copies in place at secure locations in case worse comes to worst. We will turn your employees into tech-savvy and security-literate people who can take the responsibility of doing regular virus protection updates and even operating system updates on their machines.
Document Management and Notification Procedures: We will educate your employees on a proper data incident reporting procedure with your in-house IT department or through our outsourced managed IT service. They should know the standard operating procedure to handle a virus infection of their PC or laptop. They should also be made aware when their machine is operating outside what's normal (running slowly, desktop configuration changes, and unexplained errors). We will train them to recognize a legitimate alert or message. They will know to immediately report incidents or what constitutes an incident so that your IT team (in-house or managed) won't have to pick up after them.
Dealing with Unauthorized Software: Spread awareness among your employees in Singapore that they're not allowed to install unlicensed software on any company machine. This simple, unbreakable policy will save you thousands or even millions of dollars in protected data, expensive operating system licenses, and uncompromised PCs.Downloading unauthorized apps can make your company and its network susceptible to malware that corrupts and attacks your info.
Proper Internet Use: We'll also train your employees to avoid online or emailed links from unknown or suspicious sources. We'll make sure that they understand how it's much better to be safe than sorry, and train them on how to double-check the links they receive using trusted sources. Links about their mortgage, a ticket they could've gotten while parking, summons from court, and so forth might contain malware or malicious software that infects your PC and steals your company data. We will assist your company in establishing safe browsing rules and limits when it comes to workplace Internet usage.
A Proper Mobile Devices Policy: We'll help you communicate a commonsensical mobile device policy for employees. During business hours, they'll be taught how to use personally owned and/or company-owned smartphones and tablets. This doesn't only safeguard your information, it also keeps your employees from playing around or wasting company resources on social media and the like when they should be using their devices for work during work time.
A Proper Social Media Policy: We'll also educate your employees when it comes to social media and communication through such sites. A wise policy would be to separate work from personal social media sites. They'll also be warned from oversharing their workday onto sites by Facebook updates since cyber sleuths can use such publicly accessible information to piece together how to breach the company network. We'll inform them about your guidance or policies regarding the company email address and why it's a bad idea to use it to register, post, or receive social media messages.
Social Engineering and Phishing: Social engineering is anything a hacker could do socially to trick employees to give out vital information about your company, like talking to them at a bar to reveal trade secrets. Phishing typically comes in the form of "spoofed" websites or login pages that trick the employee to enter their username and password at the wrong site, thus stealing that data. We'll train your employees to recognize these common information security risks and terminology to mitigate online fraud and web-browsing risks.Cyber security awareness training reduces your Singaporean company's risks to cyber-threats such as hackers, phishing, social engineering, viruses, worms, Trojans, and other malware as well as security breaches.
Password Strength, Management, and Protection
We'll teach your employees on how to select strong passwords, particularly the ones who haven't been instructed to do so when making their various social media accounts.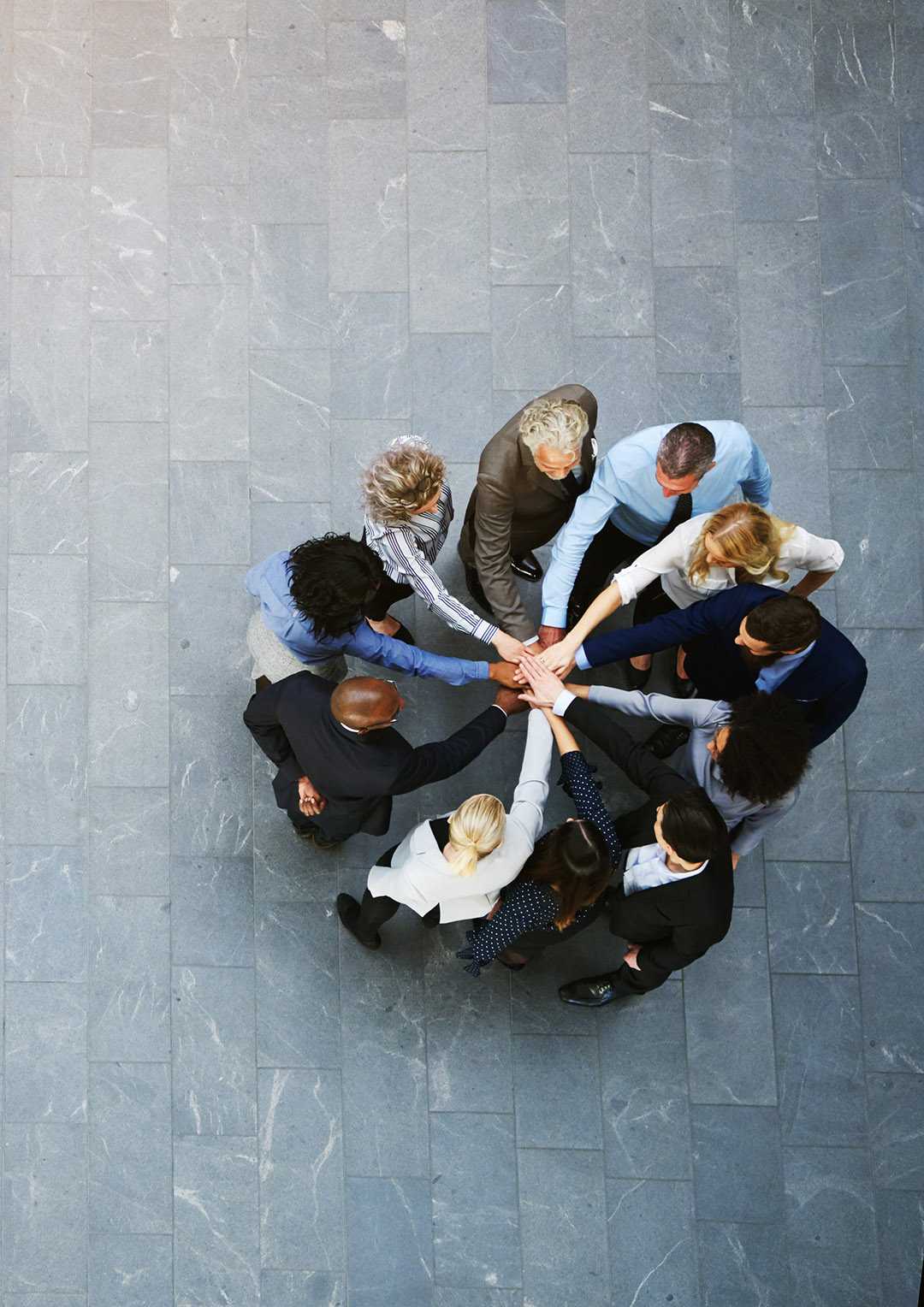 Commonsensical Yet Often Ignored: This seems quite simple to the point of common sense yet stolen or easily guessed passwords usually leads to the most expensive or company-crippling hacking incidents.
No Self-Awareness: Some people have gone through years of social media without any self-awareness on what constitutes a strong password. It usually takes someone to get hacked to start becoming more careful. They tend to use the easiest-to-remember passwords like "password" or "123456", which spells doom and gloom to any company worth its salt.
Cryptic Yet Memorable Passwords: Through our training, they will be taught how to make cryptic yet memorable passwords so that they won't get easily guessed by hackers and infiltrators of your company. The passwords shouldn't be so complex that they need to be saved in writing either.
Periodic Reminders to Change Passwords: Your company systems should also practice periodic reminders to employees to change their passwords for the sake of company safety.
Email and How It Could Be Used by Hackers
To youngsters, emails are as outdated as "snail mail" or actual letter writing because they favor instant messaging by SMS or texting as well as direct messaging or DMs on social media. In the workplace, emails are as important as ever though.
Your Millennial employees should be briefed about responsible email usage to defend against data theft. Even the so-called tech-savvy generation will have lapses in judgment due to overconfidence and neglect.
We'll educate your employees to only accept email that:
Comes from someone they know.
Is something they were expecting.
Pass your antivirus program test.
Does not look odd with unusual spellings or characters.
Comes from someone they have received mail from before.
Employees should be aware and wary of scams so as not to respond to email they don't recognize.
They should also regularly double-check with their bosses or correspondences with their actual email addresses so as to confirm the emails they got weren't just phishing scams, viral infections, adware takeovers, or attempts at stealing company info.
The FunctionEight Security Awareness Training Platform
Instead of depending on the software version of a firewall to defend against all attacks, why not train your employees themselves so that they won't accidentally open the gates to your enemies, competition, bored hackers, and various net ne'er-do-wells?
Cyber Security Training Employees Love: Although that sounds strange since most employees would rather not undergo droll training on something they believe they know the ins and outs of, we do make the training more bearable than most. Our training menu, modules, and lesson plan reinforces awareness by multimedia presentations, videos, and informative infographics as well as a broad variety of multilingual micro-learnings.
Fully Automated Phishing and Hacking Simulations: We also simulate hack attacks, cyber security breaches, and phishing attempts based on the employee's knowledge and profile. This will give them a practical exam they need to identify what's a scam email, what's a fake login page, what's a suspicious pop-up, and to generally avoid downloading any executable file if they know what's good for their PC.
Next-Gen Threat Intelligence: Our training processes also feature in-depth reporting based on real-time performance. This on top of an integrated managed IT service and/or remote IT consultancy service that identifies security threats for you. So on top of training your trainees and full-time tenured employees to identify and report scam, phishing, and hacking attempts on your system, our other services neutralize threats and cover all bases as well for a one-two punch against actual cyber breaches. We will train your employees in Singapore by any means necessary—by lesson modules, tests, and even outright phishing/hacking simulations—drilling the importance of being tech-savvy and ahead-of-the-curve when it comes to safeguarding against hackers, phishers, scammers, cyber criminals, and reputation ruiners.
6 More Reasons to Choose FunctionEight for Cyber Security Awareness
User Provisioning: FunctionEight allows you to add or remove users using active directory or on-premise solutions. You can easily deploy them and it's easy to teach your workers how to use such services.
API Integrations: Integrate FunctionEight modules and programs into your workflow by adding notifications onto your cloud-based workspaces or get due guidance with their other services like managed IT services. You can integrate API from FunctionEight for Office365, Microsoft Teams and more.
Easy Compliance: We are compliant with all sorts of networking apps and software tools. Our security awareness solution is a mix of remote teaching modules and practical software services to demonstrate your security needs.
Great Help Desk Support: Even outside of the context of spreading cyber security awareness, we at FunctionEight offer excellent support and customer service with agents from Singapore, Hong Kong, and the Philippines guiding you all the way though. We offer assistance from our extensive documentation database, live chat assistance, and a dedicated customer success management service. We're standing by 24/7 to assist you always.
Privacy and Security Measures: The FunctionEight Cyber Security Awareness Training is internationally certified and adherent to industry standards of what makes for quality tech security in the 2020s.
Hacking/Phishing Simulations: You can use an extensive template database to showcase in practical terms how malicious hackers can phish for info, infect your PC with malware, or breach network security via vulnerabilities. Such editors and simulators can work with automated ones to give your employees a practical exam on how phishing works to know what to watch for.
A Proven Return on Investment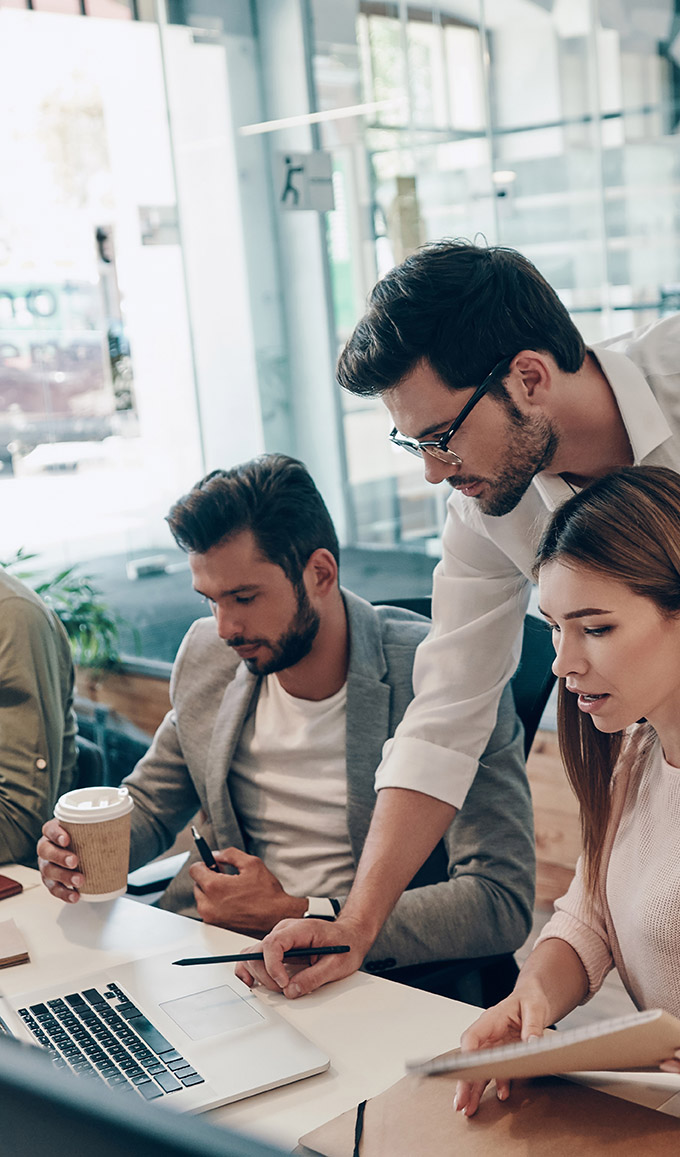 FunctionEight covers everything from malware to social engineering when it comes to bringing more awareness to your employees when it comes to data security and protecting themselves from hack attacks and cyber criminals.
We actively improve your company's security awareness from hacker simulations to modules on how cyber security threats have evolved in the last 20 or so years.
With New Technology Comes New Challenges
Just as with great power comes great responsibility, so too does great technology come with its own price and caveats. Your company's dependence on the Internet, networks, and digital data for a paperless office also means threats from hackers and info thieves.
Why? An informed staff or employees in Singapore will prevent them from making the mistakes that will lead to PC infection, hacking, impersonation, deception, and manipulation of software vulnerabilities.
The Bottom Line
Always remember that an ounce of prevention is better than a pound of cure. With the assistance of our training modules' lessons on phishing, social engineering, scams, and much more, your company can avoid falling into the pitfalls laid by online outlaws.
Let's build your human firewall today! Contact us now so we can start improving your employees' cyber security awareness when push comes to shove!