In today's tech-heavy business environment, IT outsourcing is the biggest revenue-generating sector expected to produce over $580 billion by 2027. Companies are outsourcing IT services to manage their technological infrastructure and business core objectives simultaneously. It is hard for most in-house IT experts to keep up with the evolving technological and industrial tools for proactively troubleshooting tech problems.
Hence, third-party IT service vendors are increasingly becoming popular. They use modern strategies and speedy solutions to provide network security, implement operating systems, and maintain data files. This blog will discuss which IT services can be outsourced to streamline your company's IT processes.
5 Types of IT Services that Can Be Outsourced
In this digital age, only a handful of organizations are well-equipped with the latest in-house IT resources to run their business operations smoothly. Moreover, purchasing the most up-to-date IT equipment and hiring and training new staff is costly for relatively small businesses. Hence, an external team of technical experts can efficiently manage your IT tasks for a fraction of the operating costs.
Let's discuss five different types of IT services which can be outsourced:
Cybersecurity Services
One of the most trending outsourcing IT services is cybersecurity because the system and network of every company contain sensitive and valuable data. This includes the employees' personal information, bank statements, intellectual property, and confidential network infrastructure details. Hence, you should hire a certified managed service provider who can protect your business assets from malicious attacks like scareware, malware, etc.
The cybersecurity vendors will monitor your network 24/7/365, assess security risks and vulnerabilities and immediately counteract them. Thus, by outsourcing cybersecurity services, industry experts will maintain the security of your systems on an agreed budget.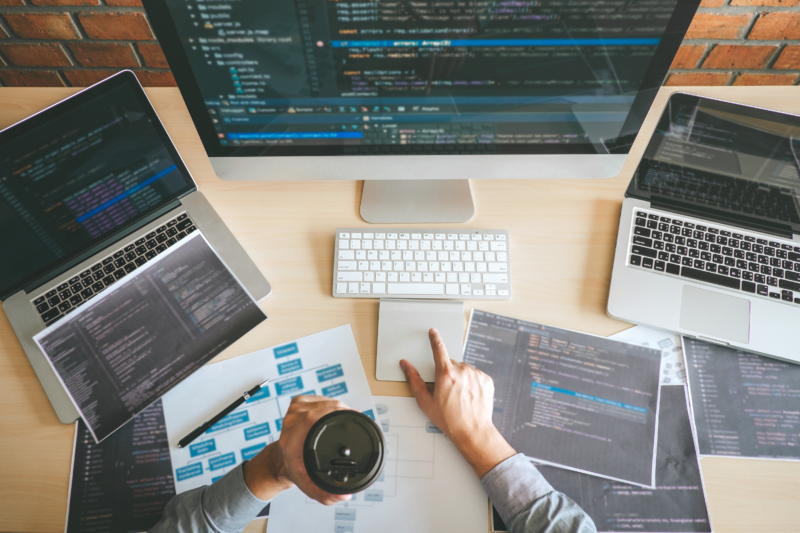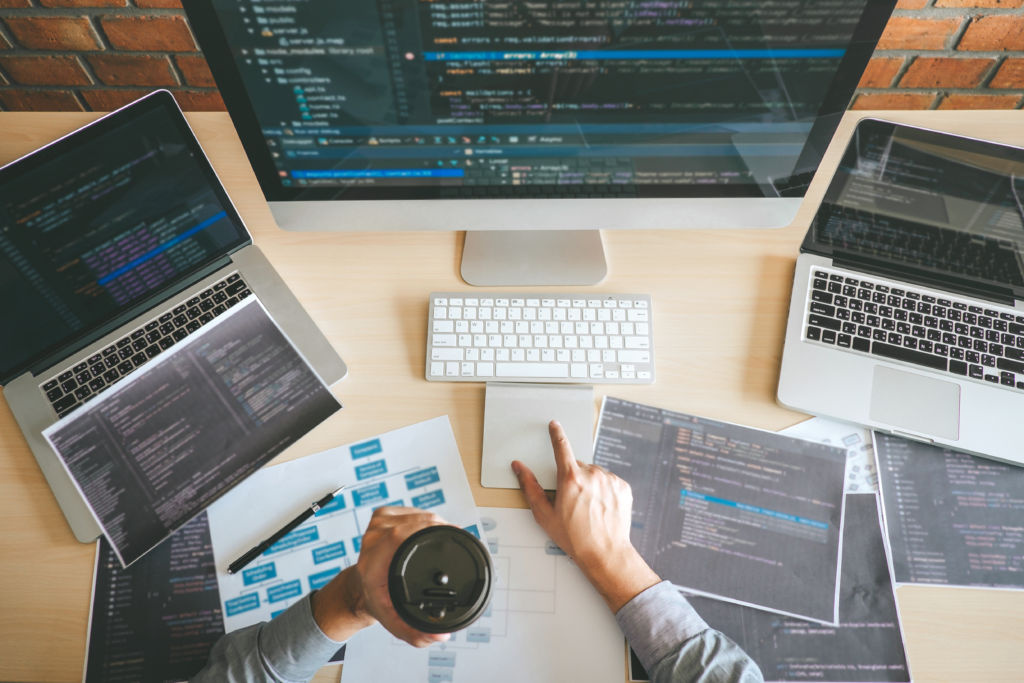 Software and Website Development
Rather than hiring an in-house team of developers and programmers, companies can outsource software and website development services. It will be cost-effective to entrust a credible development service provider to build your websites and software.
You must clearly describe your project requirements and specifications to the vendor. These include website functionalities, features, layout designs, software coding or programming language, usability, etc. You must only partner with a third-party development team with a strong portfolio of past work. Thus, it guarantees you'll get high-quality production that meets your business needs and project requirements.
Cloud Consulting Services
In cloud outsourcing, you pay a third-party cloud service provider to handle your company's cloud infrastructure. It includes maintaining software applications and managing cloud computing service platforms.
The following are the different types of cloud services that are outsourced:
Software as a Service (SaaS): The provider builds an application on cloud infrastructure, outsources it, and makes them available to end users via the internet.
Platform as a Service (PaaS): The supplier outsources the platform and allows hardware and software application development tools to be used over the internet.
Infrastructure as a Service (IaaS): The vendor provides virtualized or online computing, networking, and storage resources on user demand.
Desktop as a Service (DaaS): The provider hosts a virtual desktop environment and delivers it to the client to be accessed over the internet.
Network Administration and IT Support Services
Network administration can be outsourced to a dedicated external team to monitor and manage network services continuously. The offsite experts will use modern techniques to reduce network downtime and improve performance metrics. So, before you decide to outsource your network management, you must consider two things:
What level of support do you require for your network?
What technology or tools do you want the provider to use for monitoring, troubleshooting, and network traffic management?
Furthermore, you can also outsource IT support like IT helpdesk, cloud migration, system maintenance, etc. It will improve the technical infrastructure of your business. You should assess your daily operations and identify what kind of IT service you want to outsource.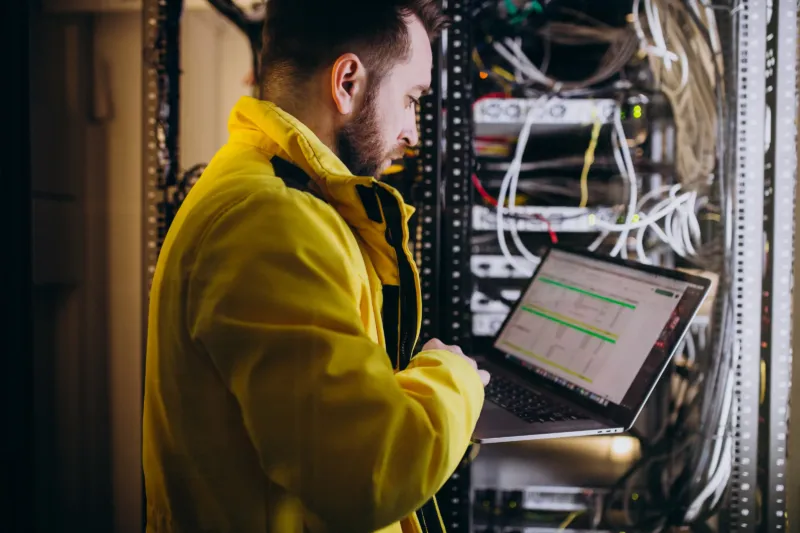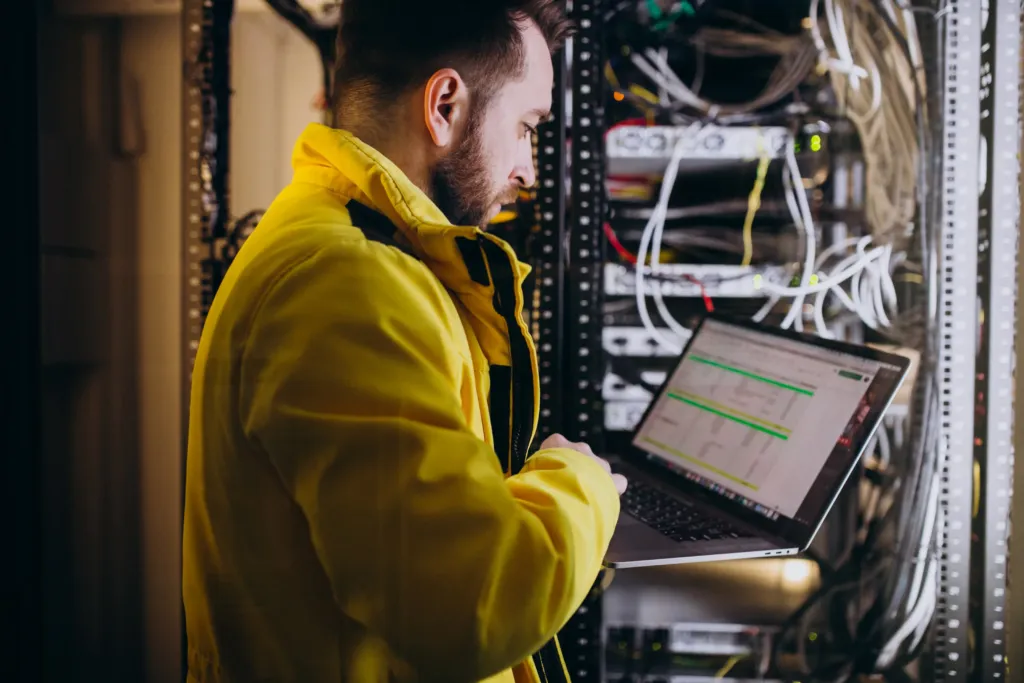 Data Storage and Backup Services
Another IT service that can be outsourced is data storage and management. Nowadays, companies store their financial records, credentials, and project data digitally. According to Statista, 60% of corporate data was stored in the cloud in 2022. Hence, businesses require huge remote data storage capacity and resources, which can incur hefty costs.
That's why it is a good practice to outsource data storage needs. You just need to assess the volume and type of data you want to get stored. Contact trusted IT vendors with the expertise to perform offsite long-term backups for disaster recovery and onsite backups for faster recovery. Hence, you'll never run out of data storage space as your business expands.
How Outsourced IT Services Can Be Beneficial for Your Business
Following are some of the advantages that SMBs (small to medium-sized businesses) can enjoy by outsourcing IT services:
Minimize Costly Downtime
Increased downtime leads to poor customer service, revenue loss, and a bad company reputation. Hence, outsourcing service providers use proactive digital solutions to quickly resolve technical issues to reduce the disruption in the workflow.
Increase Employee Productivity and Efficiency
By outsourcing IT tasks to external experts, your on-premises team will have more time for innovations and revenue-generating goals. Less IT-associated burden on employees will enable them to focus on other business objectives, producing better results.
Access the Latest Technology
Since IT services can be outsourced, you don't need to spend millions of dollars buying expensive technical products. Nowadays, most IT contractors use modern equipment to provide the highest service for task completion.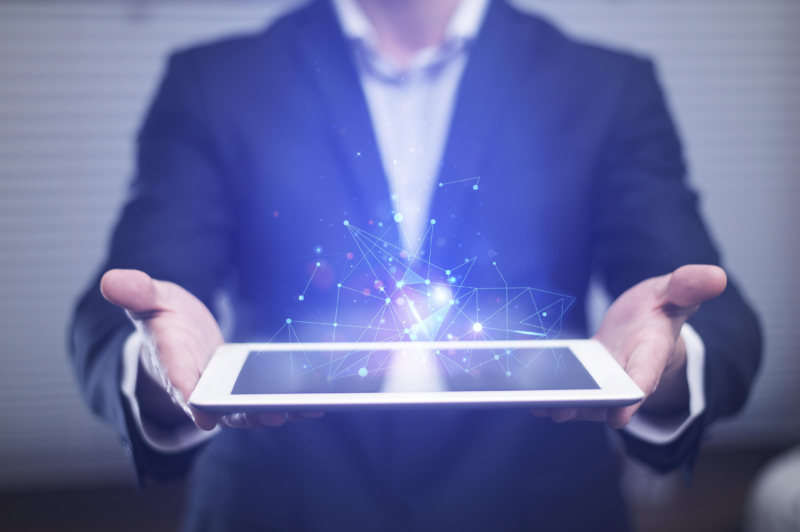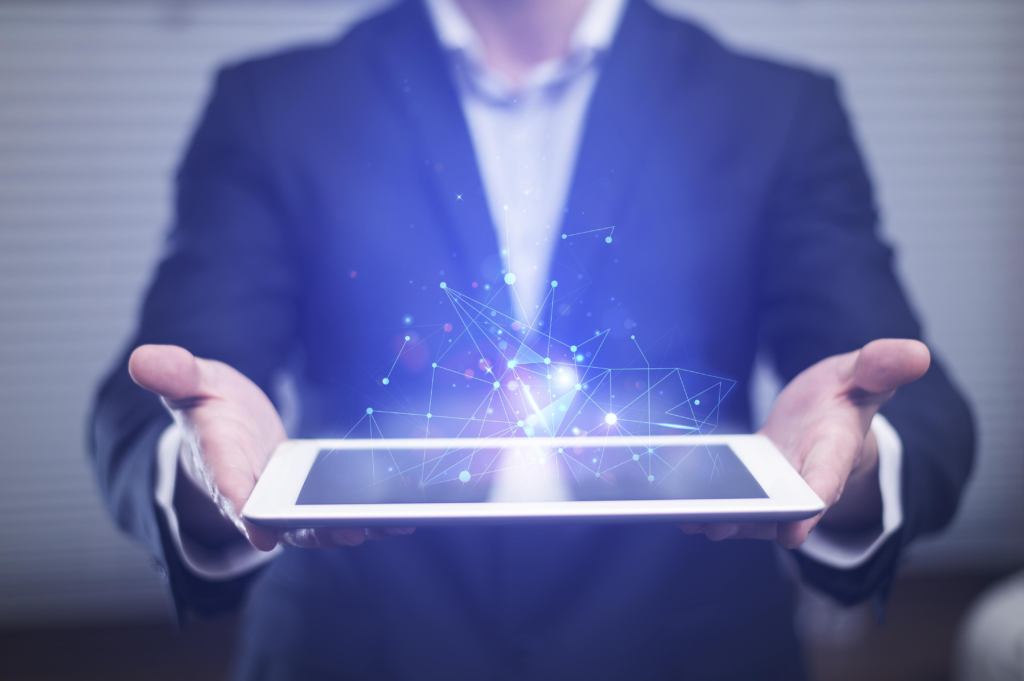 Bottom Line
In conclusion, when specialized tech service providers work on your behalf round the clock, they'll ensure you stay ahead of your competitors. Hence, outsourcing is a good decision for your company to reduce infrastructural expenditures and take advantage of external expertise.
We at FunctionEight are an IT outsourcing service provider who has been handling business's IT needs for over 20 years. You will get access to the premier fully managed IT support services worldwide by consulting with us. So, if you are looking to revamp your digital IT infrastructure and improve business efficiency to generate better returns on your investments, get in touch with us today!