Are you searching for a reliable provider for your managed IT services Hong Kong requirements?
You've come to the right place. Let's first discuss what a managed service is though before jumping feet-first into this brand new world of third-party outsourcing.
What are IT Managed Services?
A managed service is when an office task, service, or department—let's say, information technology and technician-based services—is handled by a third party, often because a startup company can't get its own IT department yet, or would simply rather outsource this for other reasons.
Most managed services tend to be in the context of business IT services since it can be handled remotely rather than in-person. A third-party company doesn't necessarily need to send out staff to your offices unless absolutely called for.
Benefits of Managed IT Services
You can actually hire a separate company to outsource all your IT needs, from web development to troubleshooting the kinks in your network. That's exactly what we here at FunctionEight Ltd. offer for Hong Kong companies far and wide.
We as a Managed Service Provider (MSP) specifically provide managed IT services in Hong Kong as a way of offloading your general tasks to our IT experts online and on the field.


What Can You Get Out of IT Management Services
By availing of our IT management services, you'll enjoy the following:
A Cost-Effective Way to Manage IT: Reduced costs by having your IT department be handled by a third-party company instead of establishing IT from within as part of your business overhead.
Let the Experts Handle Things: Improved service quality from managed IT services and their verified experts in the field. FunctionEight already covers hiring IT experts for you in one package deal.
Focus on Your Work Instead: The internal teams of your company end up free to do work specific to your business without having to deal with IT-related troubleshooting issues.
We Work Locally in Hong Kong: Instead of having overseas BPO firms deal with your business's IT requirements, our IT managers in Hong Kong (and Singapore) work locally and within ready contact in the city.
Benefits of Using Managed IT Services
Whether you're manning a small or big business, you'll reap a ton of benefits from going the managed IT services route.
New companies get more flexibility to focus on expansion, while established companies get help in managing the details of every branch. Regardless, some of the benefits of going the outsourced IT management route includes the following.
Fill the Skills Gap: Managed IT services can benefit teams lacking the skills, time, or experience internally to manage the information technology needs of a growing company.
They can also use managed IT services to focus their efforts on other issues, such as their cases if they're a law firm or product development if they're an appliance company.
Essentially, you can focus on innovation and allow managed IT to deal with routine tasks instead.
It is possible to depend on an IT expert to provide you IT services on a case-by-case basis until your company can grow big enough to internally deal with such needs.
Savings and Lowered Costs: Many managed IT services are linked to variable cloud expenses, which can save you money on training an IT staff. You can save even more money by getting a fixed monthly charge instead depending on your needs.Using managed IT services in Hong Kong instead of building an in-house IT department is immensely cheaper. You can also get more predictable costs by going the fixed monthly charge route, which assists in your company's budget.
The Service Level Agreement: You also have a service legal agreement that helps you define what sort of arrangement you got from an MSP like us here at FunctionEight. It tells you in plain terms what to expect and not to expect.Instead of the in-house team juggling multiple responsibilities outside of the scope of their job description (which is rather common in pandemic times since 2020), you can actually focus on tech problems more with the managed IT approach.
Proven Dependability: It takes time, training, and some measure of trial and error in order to create the right in-house IT department for your requirements whether you're an established or burgeoning company.You'll also have fewer worries when it comes to outages due to the cloud-based nature of many managed IT providers. Such third-party MSPs will keep the service available 24/7 for you and the rest of their clientele.If your company has hybrid cloud infrastructure, it's all the more necessary to have MSPs filled with dependable and trustworthy security experts on hand.
Kinds of Managed IT Services Available
FunctionEight has application services galore, particularly data services that offer on-demand data access, storage, prep, and/or analysis.
Managed IT services can be specific or general—systemic or individualized. This depends on your specific needs and the circumstances surrounding your IT requirements. Common services include:
Network monitoring
Systems management
Monitoring and maintenance of equipment
Tech troubleshooting (in-person and remotely)
Remote monitoring and management of servers
And other IT services
You can avail of the traditional managed services approach of a break/fix model. If it's not broken, don't fix it and the squeakiest wheel gets the most oil. You can have your IT managers monitor systems until a problem arises for remediation.
A number of modern managed IT service providers are more proactive in management and maintenance. This includes predictive maintenance and patch management that brings in benefits like systemic improvement and streamlined operation.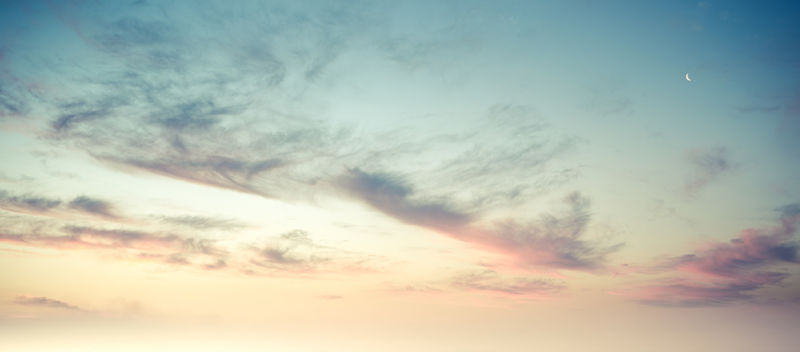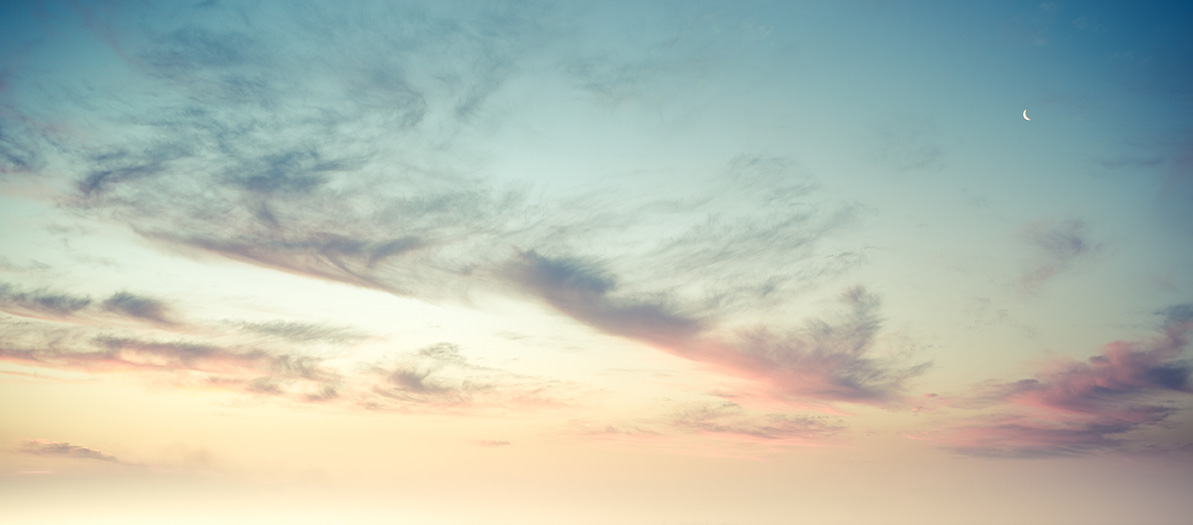 Kinds of Cloud Services Available
We specifically offer a cloud service for data scientists and developers of intelligent applications to use at their behest in a managed service platform. Indeed, cloud-based managed services from us here at FunctionEight can range from:
Software as a Service: Software as a Service (SaaS) involves delivering software programs or applications as a service or on an app-to-app basis. It's perfect for smaller businesses or startups.
Platforms and Infrastructure as a Service: Platforms as a Service (PaaS) or Infrastructure as a Service (IaaS) offers a more systemic solution for your app needs worthy of big businesses and multinationals.
Such services can assist companies to grow rapidly while meeting the increasing customer demand and IT scaling required without paying the datacenter costs required.
Going the cloud-based service route gives greater access to storage, analytics, and data. You can also avail of managed security service packages for both cloud services and traditional "bare metal" infrastructures.
Difference between Managed Services and Cloud Services
"Managed services" and "cloud services" tend to appear in tandem. What links them together? Also, what's the difference between the two?
Managed Service: A managed service can make use of a cloud service, particularly when it comes to outsourced information technology solutions. They can involve cloud-based solutions on networking or troubleshooting as well as cloud storage.
Cloud Service: Meanwhile, a cloud service can be either public or private. It can also be a hybrid of both. However, not all cloud service providers offer managed services on their cloud but MSPs can link together with cloud services depending on the circumstance.
MSPs typically offer the cloud platform as part of their services that also include consultation, network creation, web development, SEO, and everything else involving PC, technology, and networking use.
Why Outsource IT Management in Hong Kong
Your organization might as well outsource the responsibility of anticipating the need for or maintaining an existing IT service for a range of functions and processes to improve your operations.
Not only startups but also big businesses and multinational companies have gotten the advantage of working with IT managers in Hong Kong and elsewhere because it makes the most financial sense to maximize business growth.
It also allows you flexibility in that if an IT management service doesn't meet your standards, you can always go for another service instead of having to lay off workers and retrain new workers in your own in-house IT department.
FunctionEight's IT Management Services
As an MSP, we here at FunctionEight deliver only quality IT management in Hong Kong as can be seen by our reviews by our satisfied clients. They know how to troubleshoot your technical issues remotely or by the cloud.
As an MSP for IT services, you can trust us to manage and assume responsibility for providing a defined set of proactive IT services to you as defined by our special MSP packages as managed under a Service Level Agreement (SLA).
We'll cover all your basic IT needs, including:
IT Consulting
Cloud Services
Network Security
Help Desk Support
Computer Training
Managed Print Services
Backup and Disaster Recovery
By merely paying an affordable monthly subscription fee, you'll be freed from the burden of developing your own IT management in Hong Kong.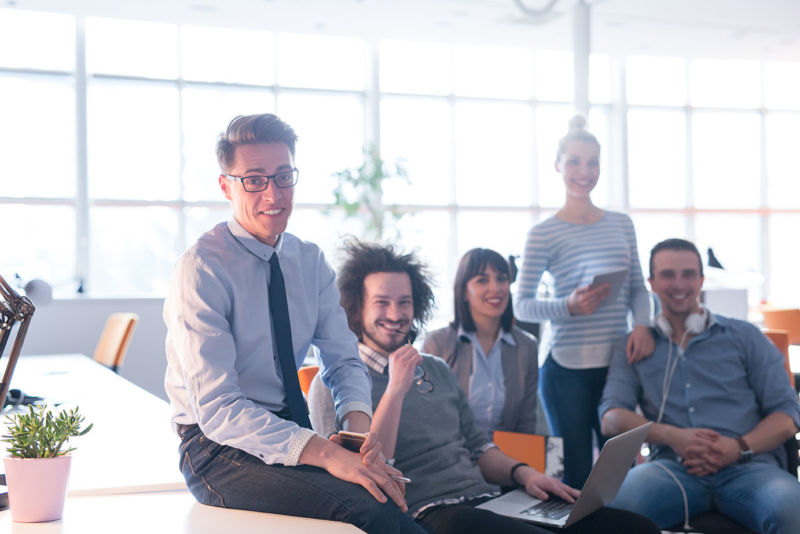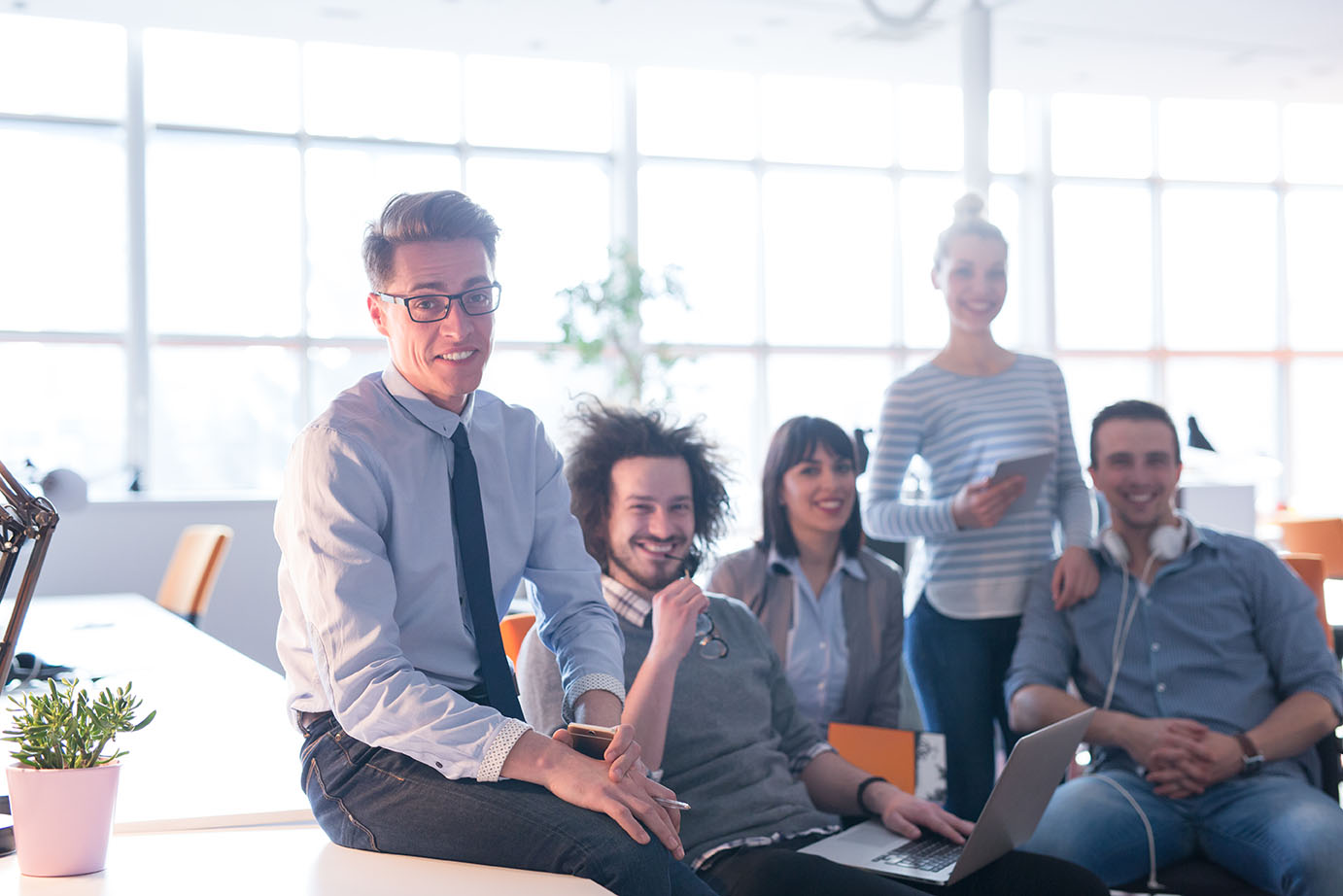 What FunctionEight Specifically Brings to the Table
Here are the things FunctionEight specifically brings to the table in terms of IT solutions and outsourced tech services.
Managed IT Support: If you have a Hong Kong or Singapore business, then FunctionEight has all the IT engineers you need to help you out on your technological endeavors that goes beyond being a remote helpdesk.To be more specific, we don't only do online-based troubleshooting. We also come on-site if required to do things like maintain well-designed and secured IT systems and networks.Our staff members are renowned for their performance and high availability. Sign up for a support package to benefit from our services involving VPN setup and support, virus security measures, telecoms infrastructure, server support, and Wi-Fi connectivity.
IT Helpdesk: That's not to say that FunctionEight doesn't have remote helpdesk services included either. We offer 24/7 IT helpdesk support service worldwide. The service is offered from our locations in Hong Kong, Singapore, and the Philippines with highly technical, English-speaking pros.You'll get timely IT help from the best and brightest in the industry from behind the monitor every time. They offer remote networking services for businesses, thus providing you with immediate assistance with no delay.No more waiting all day by the phone or by email to get your issues addressed. Just contact us by phone or email and we'll get to you shortly.
Cyber Security: Protect yourself from cyber criminals who wish to infiltrate your network with our enhanced cyber security package. We can sniff out vulnerabilities and bugs that could impact your clientele, vendors, and insurance.Your company's goals should be to protect itself and its employees and partners from cyber attacks. We understand what needs to be done to prevent security threats from jeopardizing your business outcomes, privacy, and reputation.
CTO as a Service: We also practice a highly flexible approach to provide our clientele with their own part-time IT manager or CTO as a service. You've heard of SaaS, PaaS, and IaaS. Now you can include CaaS in that list!This is an ideal solution for the most ambitious of startup companies who require advice and guidance when it comes to structuring and optimizing their business from the ground up as far as IT is concerned.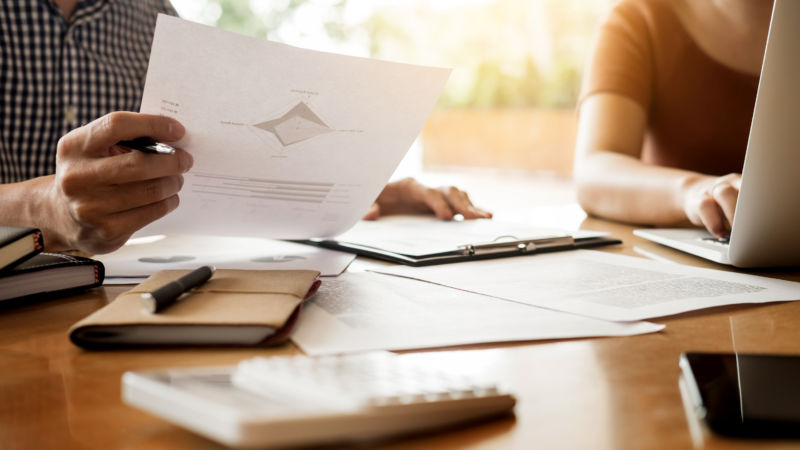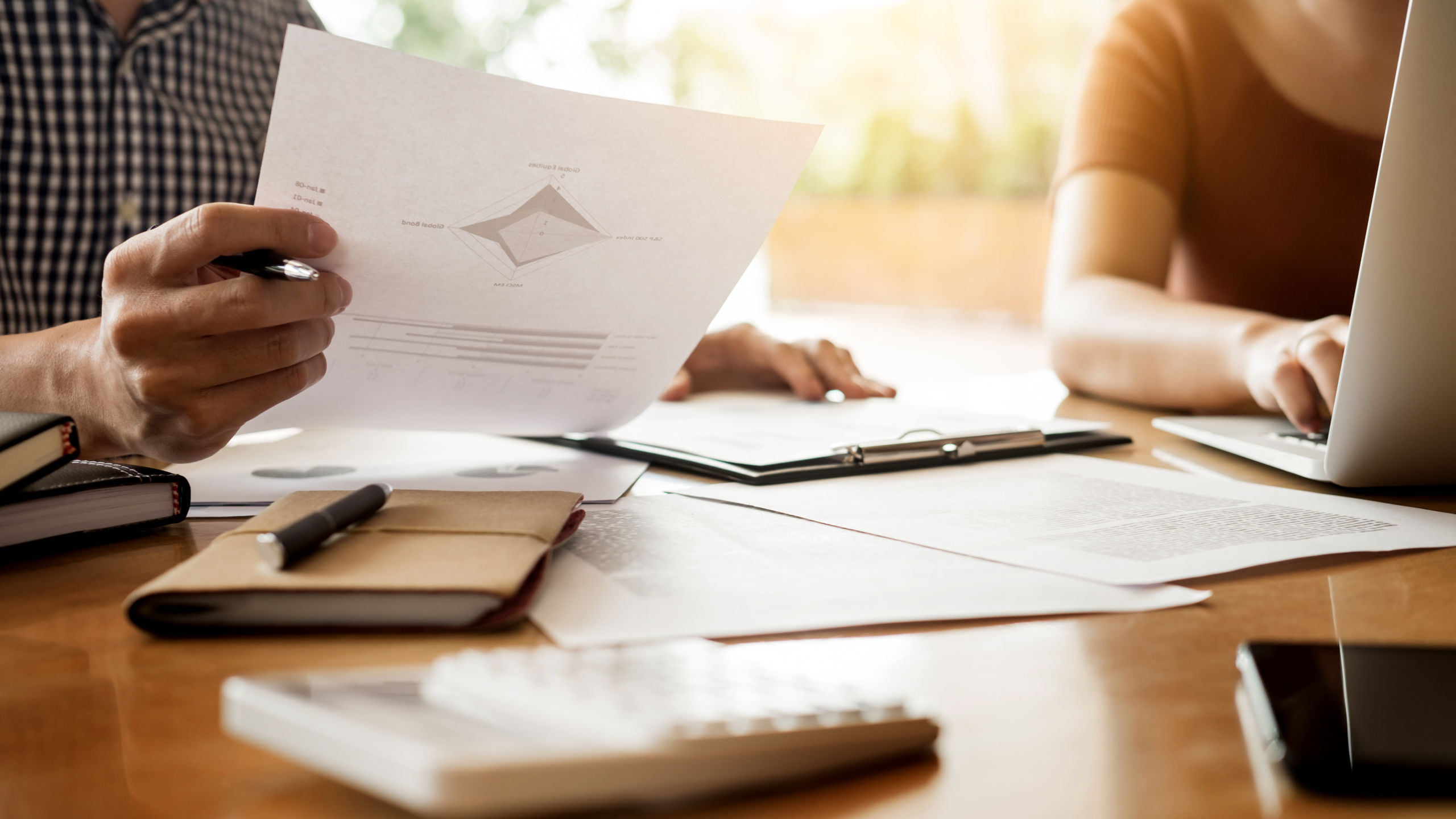 Why You Should Trust FunctionEight Managed IT Services
Here are the top reasons why you should trust FunctionEight:
1) We Earn Your Trust though Action and Experience
We've been around since 2001 or more than 20 years. In those two decades or so we've delivered world-class IT services to hundreds of businesses in a multitude of industries. We also have a low turnover rate to boot.
This means that our engineers have been around for years and have evolved along with the times to give you truly expert advice on everything tech-related or anything concerning IT.
2) We Have the Most Experienced IT Professionals
We have had the pleasure of working with over 200 satisfied customers across 20 years of service. We've received acclaim and positive reviews that serve as testament to how hardworking and dedicated our long-time staff—our family—has over the years!
They've been there and done that yet they're still traversing new ground as technology marches on.
Many clients can vouch we only hire the most experienced of IT professionals, many of whom have been with us for about the entire lifespan of FunctionEight itself. This shows by your engineers' professionalism, flexibility, and knowledge.
3) We Pride Ourselves of Our Short Response Time
The FunctionEight team attends to IT service requests in an average of just 15 minutes. You won't have to wait the whole day to get the It support you need. They're open 24/7 regardless of time zone.
We also differ from local IT firms in that we can support your own customers during their business hours.
4) We're Your On-the-Ground IT Partner in Hong Kong
Most notably, we're right on the ground as your IT partner in Hong Kong to assist all our Hong Kong clientele.
We're not found elsewhere in Asia giving you vague suggestions, advice, or guidance on how to fix specific issues that differ from circumstance to circumstance.
Have us here at FunctionEight as your Hong Kong partner so we can serve as your eyes and ears on the ground! This on top of technical support, of course.
Conclusion
With the assistance of what's essentially outsourced third-party IT and related services, startups can get the head start they need in order to focus on growth rather than stalling their expansion due to an IT bottleneck.
Let's organize your office's IT management services in Hong Kong today! Contact us now so we can start improving your Hong Kong IT services when push comes to shove!